Calling all manga enthusiasts and aspiring artists!
Whether you're in the heart of Tokyo or halfway across the world, ALOHA MANGA Workshop is your gateway to unlocking the secrets of manga creation.
With our online manga lessons, you can immerse yourself in the art of manga from the comfort of your own home.
Why Choose ALOHA MANGA Workshop's Online Lessons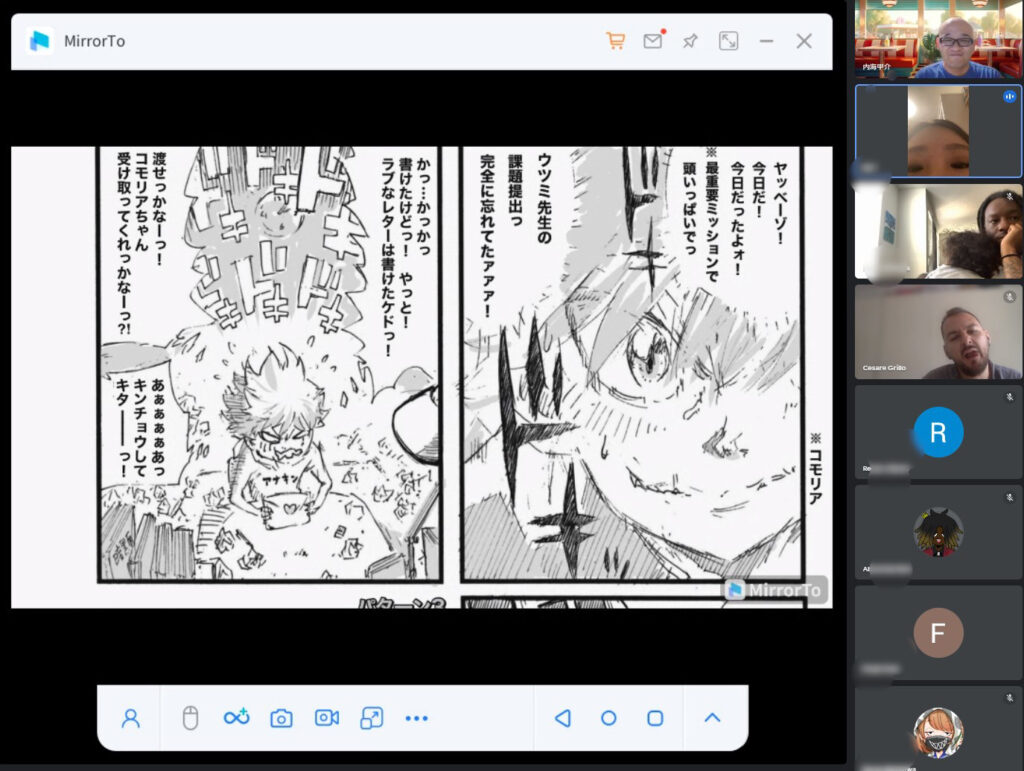 Professional Guidance
Our online lessons are led by a seasoned manga artist with 25 years of industry experience. You'll learn from a true master of the craft.
Global Access
No matter where you are on the globe, you can connect with us. Geography is no barrier to pursuing your manga dreams.
Personalized Learning
Our online lessons offer a one-on-one or small group setting, ensuring a personalized and interactive learning experience tailored to your needs.
Comprehensive Curriculum
From character design to storytelling techniques, our lessons cover a wide range of topics to help you become a well-rounded manga artist.
Flexible Scheduling
We understand that life can be busy. That's why we offer flexible scheduling options to accommodate your timetable.
All Skill Levels Welcome
Whether you're a complete beginner or an experienced artist looking to refine your skills, our lessons are suitable for all levels of expertise.
Ongoing Learning
For those who wish to continue their manga journey, we offer the opportunity to enroll in continued lessons, allowing you to progress steadily in your manga artistry.
How to Get Started
Joining our online manga lessons is easy:
Reach out to us through our online form, expressing your interest in our online manga lessons.

Manga is a universal language, and ALOHA MANGA Workshop is your bridge to this dynamic world. Whether you're an aspiring manga artist, a fan of the art form, or simply curious about manga creation, we welcome you to be a part of our online manga community.
Your manga adventure begins here, online, with ALOHA MANGA Workshop. Join us, and let your artistic dreams flourish!