We held a Manga lesson for advanced students in 2023/11/4.
The vistors are from Germany🇩🇪 They are self-taught and draw cartoons all the time in Germany.
They were a group of two, students experienced our lesson.
We had a short lecture by a teacher who has been working as a Manga artist for 25 years.
*Permission to publish photos has been obtained in advance.
Draw Chibi-kyara (chibi anime characters)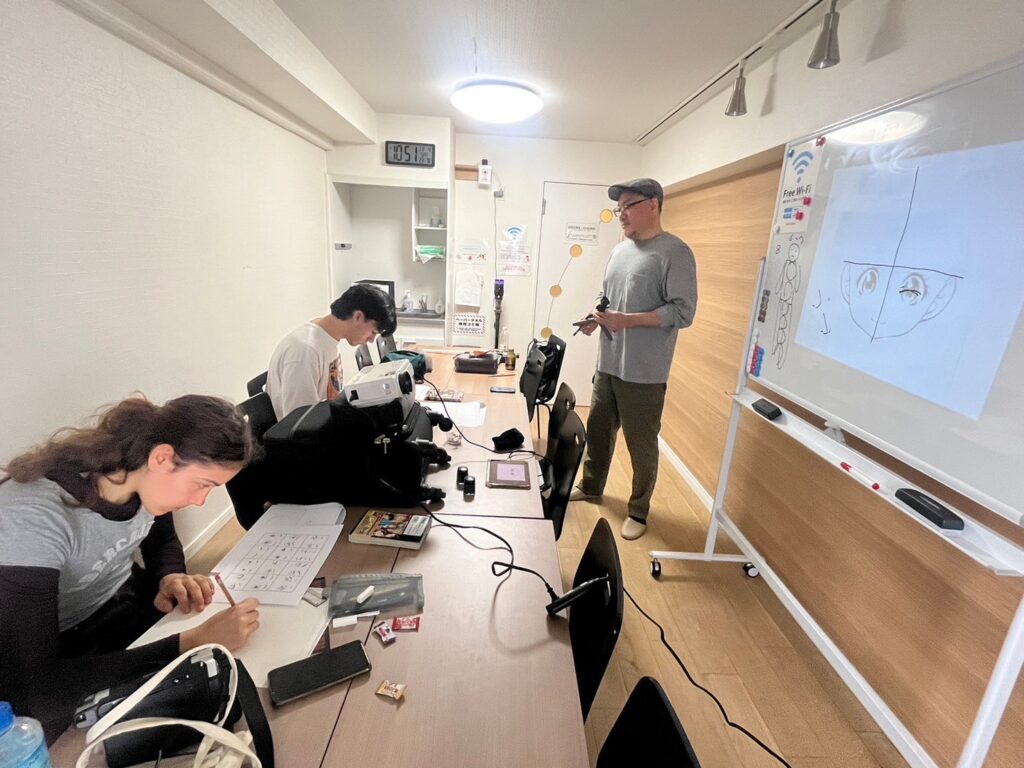 After a lecture by the teacher on how to draw chibi characters,
they designed their characters, referring to the sample facial parts.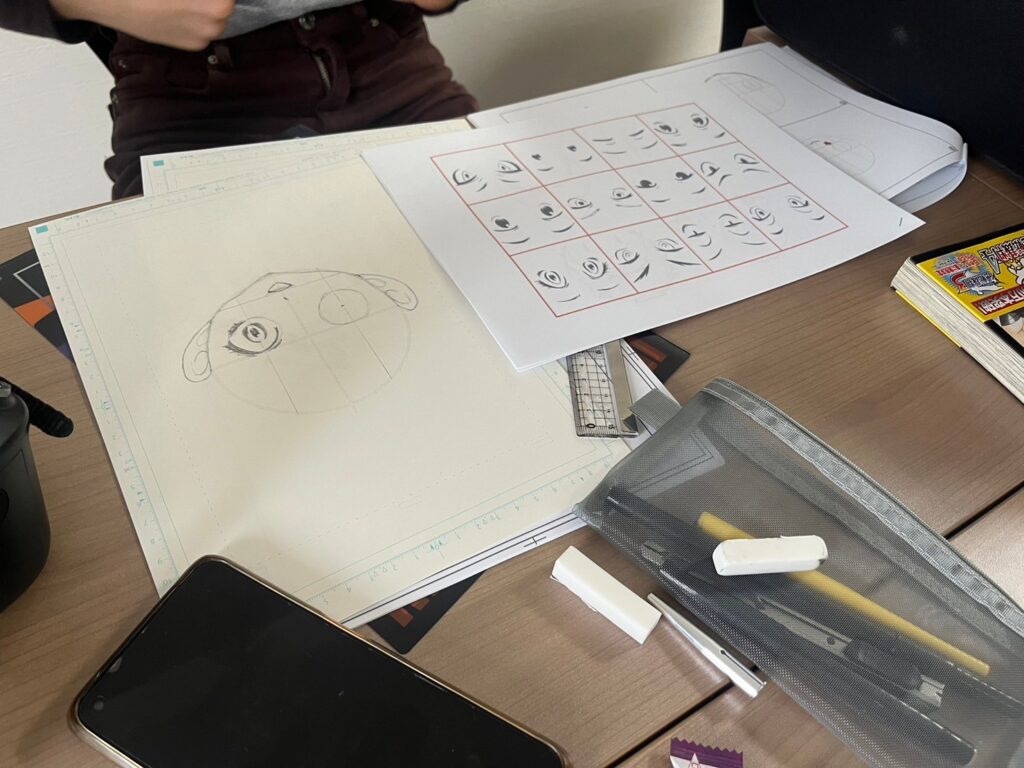 With careful guidance by a professional Manga artist
The teacher corrects her on how to make the eyes face the front.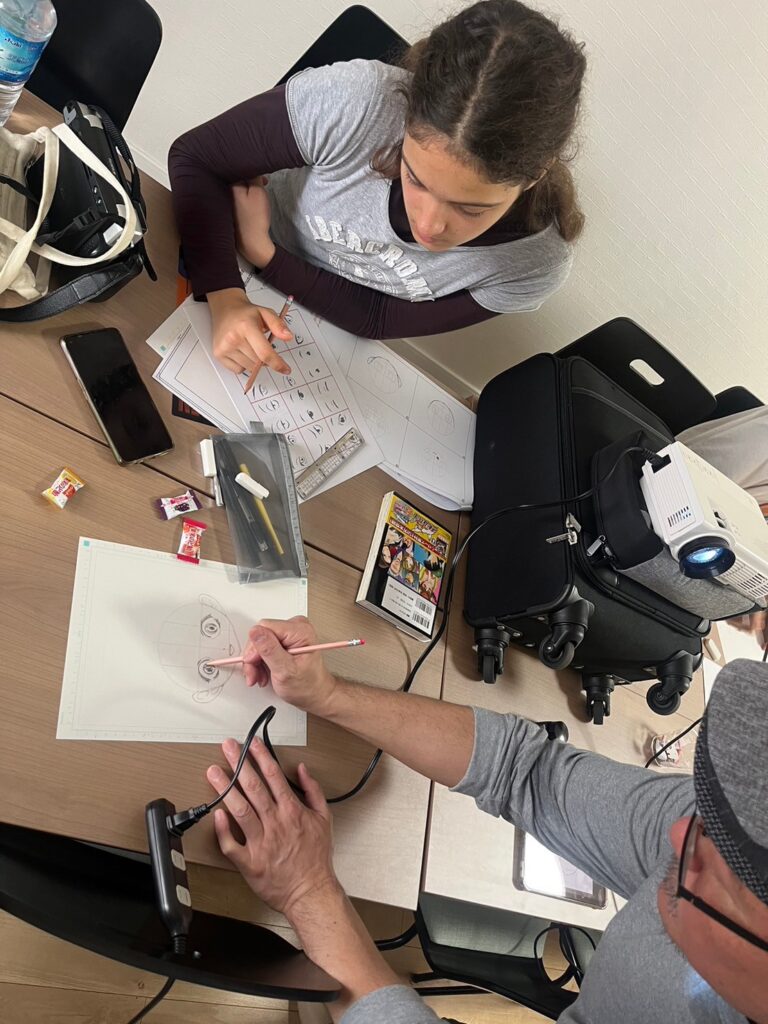 Let's draw a hairstyle.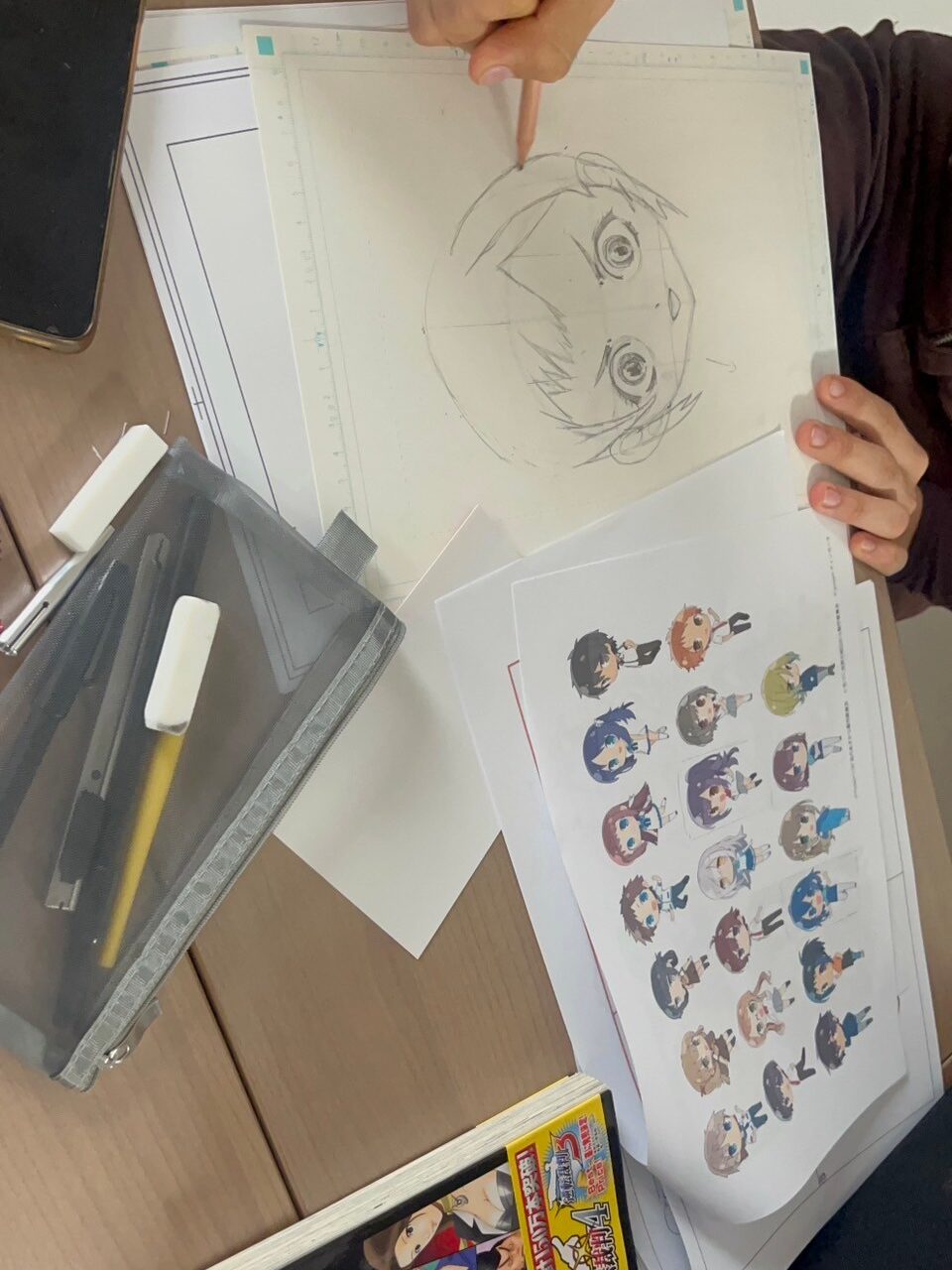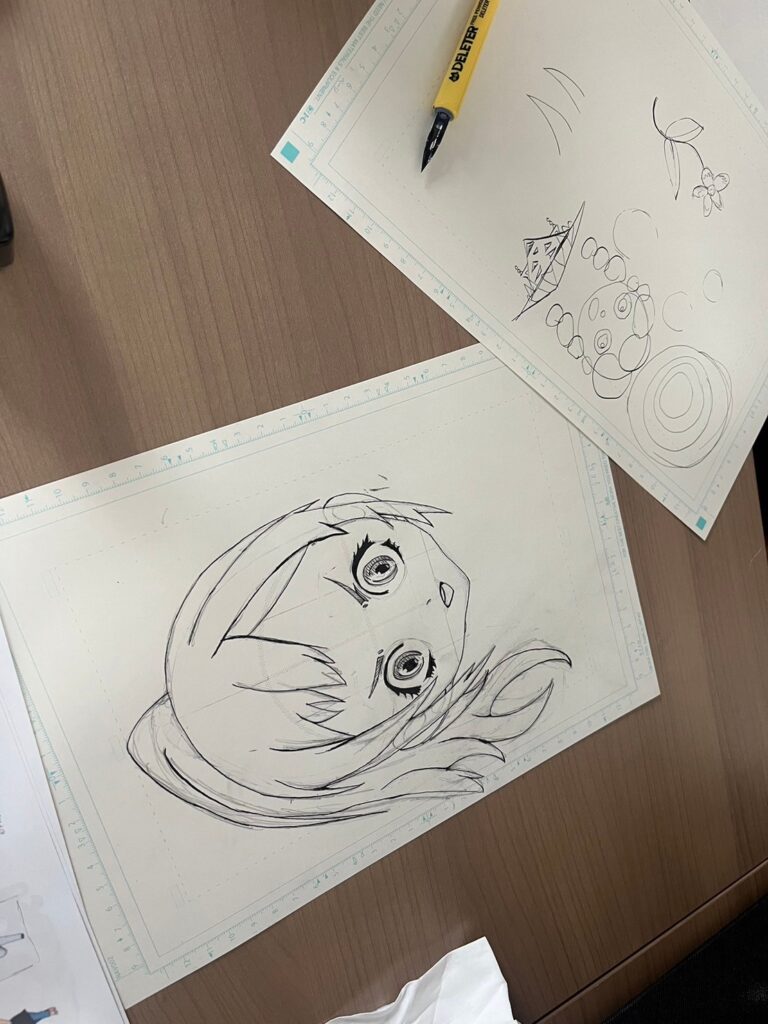 Samples of hairstyles are provided so that you can choose your favorite hairstyle and draw it on your character.
Let's draw a four-frame manga!
Four-frame manga is a popular style in which the story is completed in four panels.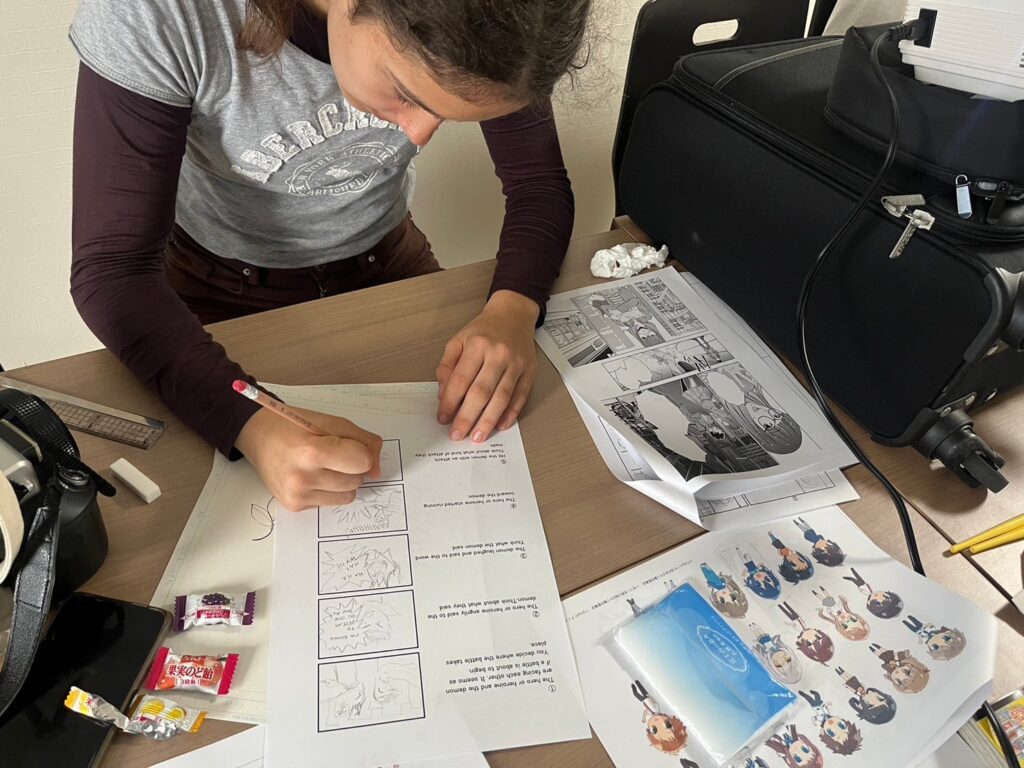 The students were asked to choose their favorite character from the Japanese yuru-kyara and come up with a story that can be completed in four panels.
At the end of the session, a picture is taken with the little character you drew and the teacher to commemorate the event!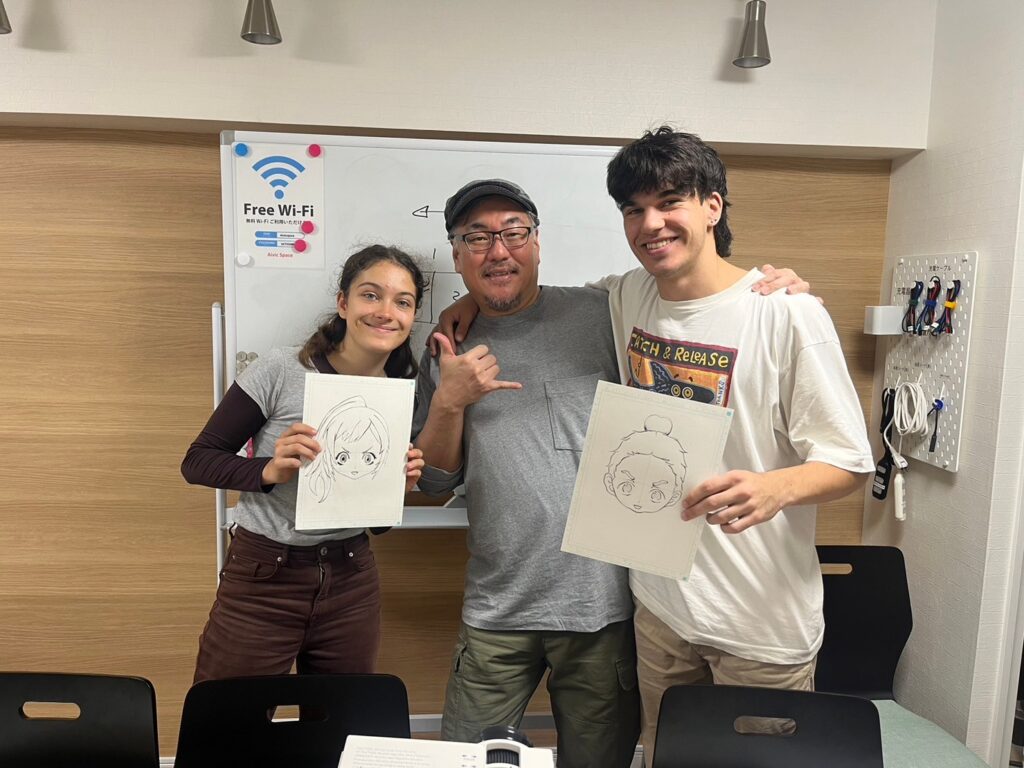 We received very nice reviews from them.
I hope our manga workshop was one of the most enjoyable memories of their trip to Japan!
How to book Manga lesson
The lessons are given by professional Manga artists, but English interpreters are available,
so there is no problem even if you do not speak Japanese!
You can book Manga lesson via our contact form.

Course details
Basic and professional courses are available.
The duration of the course is approximately 2 hours.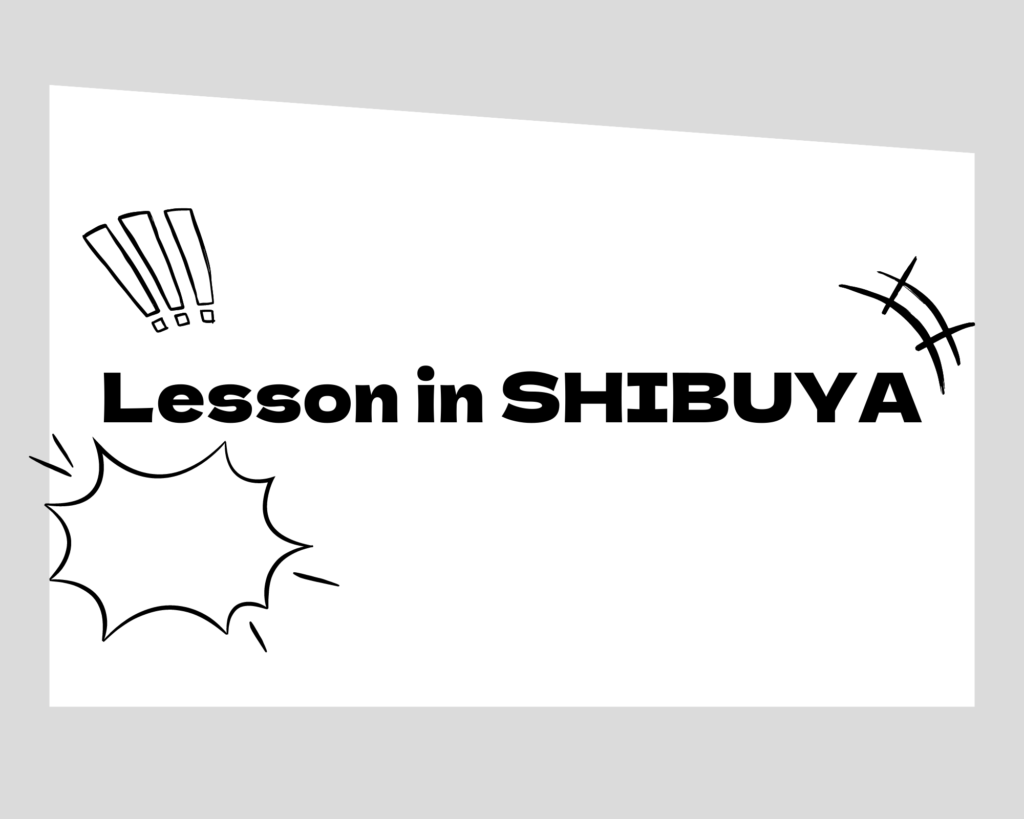 You can see the details of the Manga lesson with English interpretation
here✅
Location
Manga lesson will be held at a venue 7 minutes walk from Shibuya station.