In the heart of Tokyo's bustling creativity, where the neon lights meet the rich tapestry of artistic expression, lies a unique opportunity for aspiring manga artists.
Imagine delving into the world of manga not just as an art form but as a craft refined by professionals. Tokyo, the epicenter of manga culture, offers a pathway to artistic excellence through Pro Manga Workshops.
Embark on Your Artistic Journey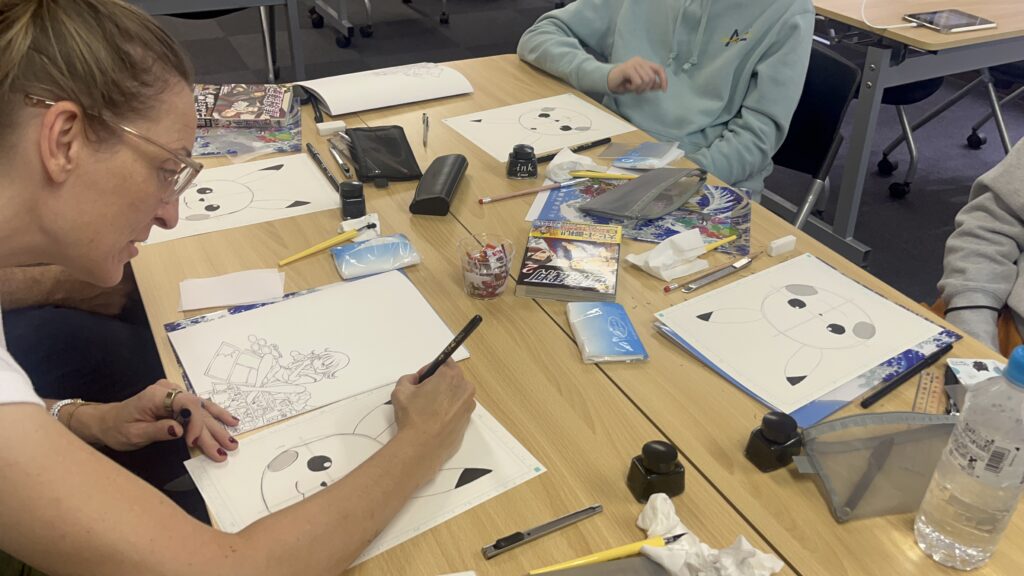 Tokyo is a city that breathes creativity, and for those captivated by the allure of manga, the journey to mastery begins here. Professional manga workshops in Tokyo open doors to a world where the artistry of storytelling converges with the intricate strokes of manga creation. It's not just about drawing; it's about honing a skill, understanding the nuances, and crafting stories that resonate.
Why Choose Manga Workshops in Tokyo?
Guidance from Industry Experts: Learn from seasoned professionals with a wealth of experience in the manga industry. Gain insights, tips, and techniques directly from the artists who have mastered the craft.
Immersive Learning Environment: Tokyo's workshops provide an immersive experience where the city's cultural richness intertwines with the art of manga. Every stroke you make is a brush dipped in the vibrant palette of Tokyo's creative energy.
Tailored Instruction: These workshops cater to all skill levels, from beginners to seasoned artists. The instruction is tailored to your needs, ensuring a personalized learning journey.
Unlock the Secrets of Manga Mastery: Dive deep into character design, storytelling, panel layouts, and the unique nuances that make manga an art form like no other.
ALOHA MANGA|Elevating Your Manga Experience in Shibuya!
As you tread the path to artistic excellence, consider taking your manga journey to the next level with ALOHA MANGA in Shibuya. Nestled in the heart of Tokyo's iconic district, ALOHA MANGA offers a fusion of traditional Japanese manga techniques and a global perspective.
Why ALOHA MANGA?
Seasoned Instructors: Learn from experienced manga artists with a passion for nurturing creativity.
Small Group Dynamics: Benefit from intimate classes where collaboration and idea exchange thrive.
Global Community: Connect with like-minded artists from around the world, enriching your cultural and artistic perspective.
English Manga Classes: Break the language barrier with workshops conducted in English, ensuring a seamless learning experience for international participants.
Reserve Your Spot for Artistic Excellence:
To apply Manga lessons, please fill out this form. Beginners welcome!

Your path to artistic excellence starts here in Tokyo.
Whether you're a local enthusiast or a global traveler seeking to master the art of manga, these workshops pave the way for you. Join Pro Manga Workshops in Tokyo and let your artistic journey unfold in the city where manga dreams come to life.