The first online manga lesson was held on 2023/8/12.
Everyone was from the U.S. and the lesson started at 22:00 Japan time.
There were four participants, the instructor, and an interpreter for a total of six people for the two-hour lesson!
The instructor was a professional Japanese manga artist, and the lesson was given with simultaneous interpretation.
They started with self-introductions, as they will be taking lessons regularly from now on.
Since there were prior requests from the students about character design and paneling, the lesson was based on those requests.
After the instructor explained the techniques of cartooning, we asked the students to actually draw one frame, which they shared with everyone and received feedback from the instructor.
The first lesson was a great success!
The students were very satisfied with the lesson, and we are looking forward to the next lesson.
Thank you for joining!!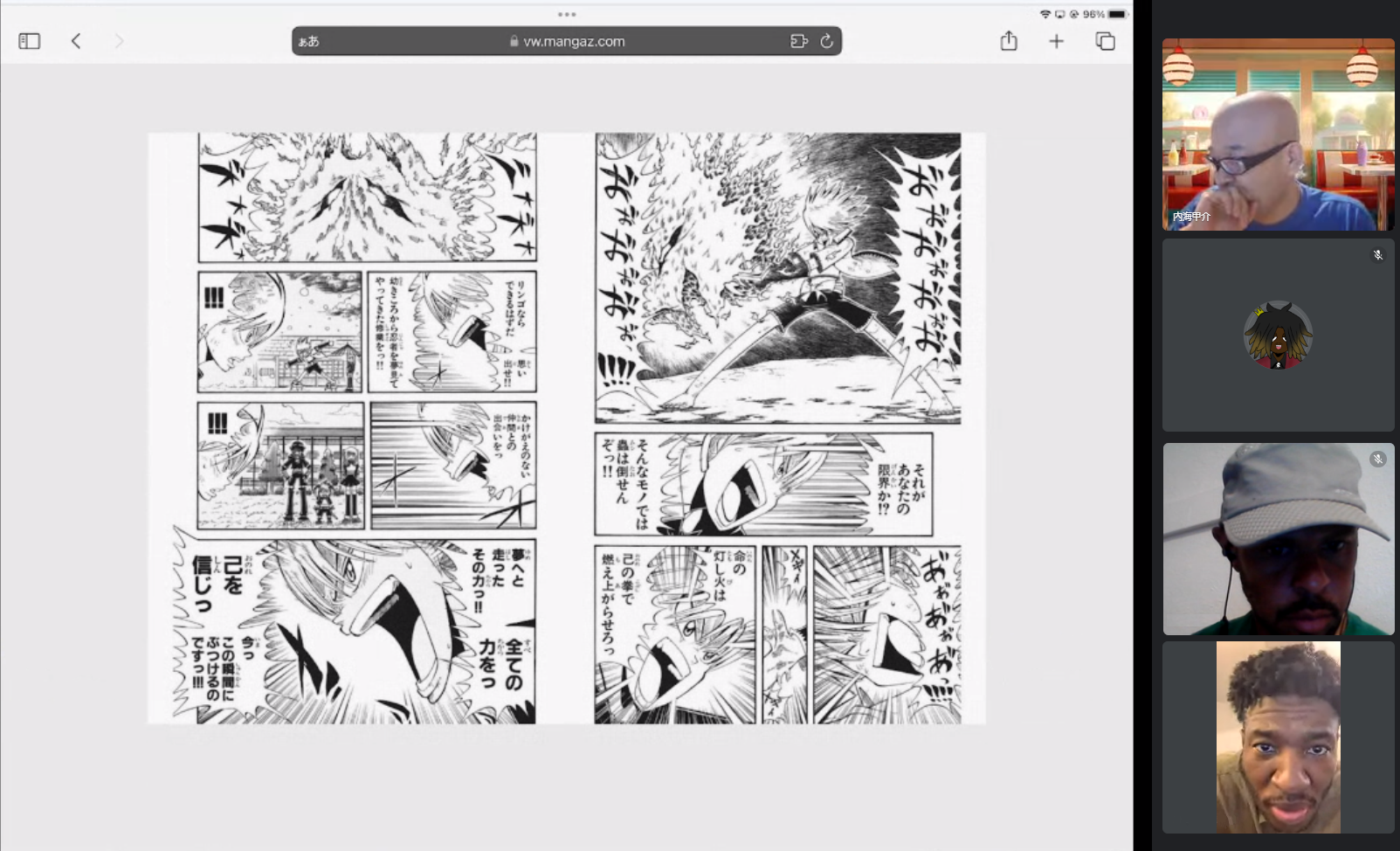 about our Manga Online Lesson
If you are interested in online Manga lessons, you can see more details here.
Feel free to contact us!